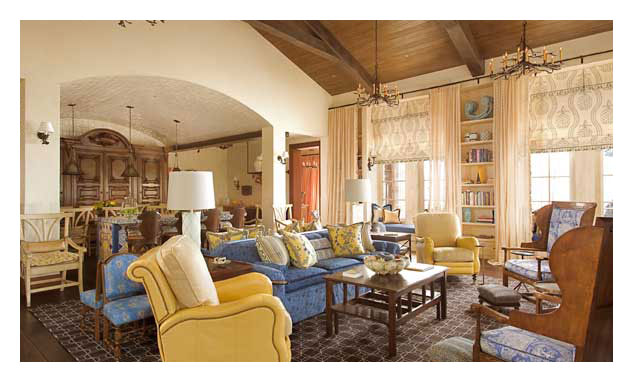 Please take a look at some of past design projects, if you have any question please contact us for more information.
This breathtaking residence located on the iconic Seventeen Mile Drive in Pebble Beach was the result of a collaborative five-year partnership between Rufenacht Interiors, architects, landscape designer and client.
Houston, Texas River Oaks Penthouse
This project showcases the client's intriguing and growing collection of American crafts and art within a dramatic, modern setting with traditional architectural elements.
Houston, Texas Private Residence
Crisp, stylish and contemporary, this house was re-decorated for a young single client with a passion for classic modern furnishings and fresh, clear, primary colors.
Aspen, Colorado Private Residence
This new construction in downtown Aspen express age and comfort, a warm space designed with multi-generational living in mind. The inviting atmosphere encourages relaxed, casual living without fears of "messing up" the house.
Clinton, Missouri: John Rufenacht's, Private Residence
"Evening Place" is John Rufenacht's enchanting country retreat. The complex, located near John's birthplace, includes a main house, garden library, greenhouse/guest suite and chapel, all of which were designed by John to create a stunning personal sanctuary.
Photographers : Jill Hunter & DiMartino Photography